I immediately connected with our guest this week. Eliana Gilad has a mission to help people tap into the source of their voice and to transform powerfully through words, tones, and songs.
"I came out of the womb very vocal, and I lived in the era of children are seen, not heard."

Eliana Gilad
Eliana is a former CBS broadcaster who left the United States for France in 1991.
At a meeting one night which included a potluck, Eliana "sang for her supper" (so to speak). Since she hadn't been able to contribute to the meal, Eliana began to sing aloud a song from her childhood.
Afterward, a man at the meeting said to Eliana, "your voice speaks, and you have work to do with your voice."
The man suggested Eliana go to the train station and sing. She had no intention to busk for money. However, Eliana courageously made eye contact with every rider on the train as she filled the cars with her melodic voice.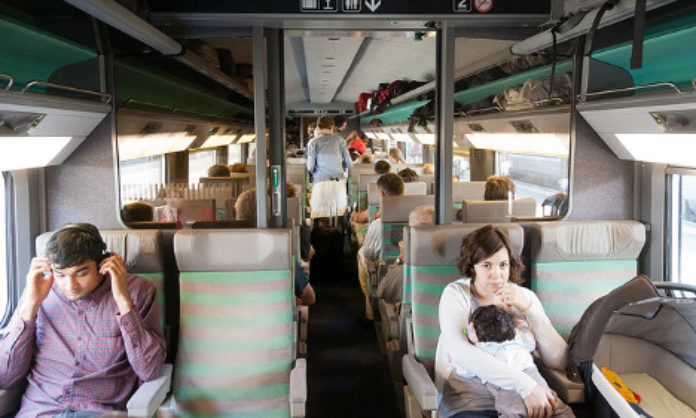 "Do something for others," Eliana said to the passengers.
"They pushed money into my hands. I knew my voice made a difference."

Eliana Gilad
Eliana rode 12 trains a day for an entire year.
"It wasn't about the music. It was about connecting with my inner voice and following it's guidance. Music was just the tool."

Eliana Gilad
Singing on the trains helped Eliana to realize her role was to use media for constructive purposes. That includes sharing her many stories.
In 2012 while delivering her first TED talk titled Your Voice, Make It Heard, Eliana's worst fear was manifested.
"I blacked out during my presentation. I was going to be humiliated in public. But I heard a voice say now would be a good time to practice what you teach."

Eliana Gilad
Eliana instructs people like you and me to connect to the source of our power. Our voice is a bridge between our inner truth and our outer expression.
"Your worst fears can become your greatest gift. Say yes. Especially when things don't make sense. That is our opportunity today."

Eliana Gilad
Eliana's wordless healing sound modality helps people find their authentic voice and connect to their inner calm in the midst of change. It has been clinically researched in a neonatal intensive care unit, where it was proven to lower blood pressure and heart rate, increase focus, and improve the quality of sleep.
Her new international bestseller Emerge Triumphant – Thrive through Uncertainty helps readers understand that when they give their inner voice the ability and power to shine, limiting barriers can be broken, and people can become their own leaders, opening themselves up to a world of new possibilities.
Her book is a workbook to help the reader connect with their inner wisdom, gain clarity, feel at ease, and receive answers.
"It's not a cognitive work."
Within the pages of Eliana's book, you'll learn so much about yourself as Eliana brings forth ancient wisdom and inspiration passed down through time from the prophetess Miriam, Moses' elder sister.