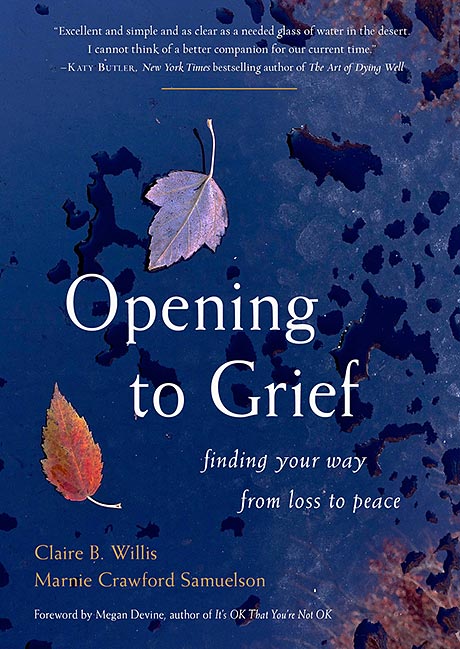 Claire B. Willis April 13, 2021
All of us experience loss. In the pandemic, we have lost hundreds of thousands of lives in the United States and around the world. Many have lost their livelihoods. All of us have lost our familiar daily routines.
Claire B Willis
and Marnie Crawford Samuelson have authored a book:
Opening to Grief: Finding Your Way from Loss to Peace
.
It
is a companion guide to grieving, made more relevant during this tender time.
Their book reminds us there is no one way to grieve, and
encourages us to begin where we are. With profound practices anchored in mindfulness and meditation, the authors share how art, writing and nature offer paths to healing.
Claire leads bereavement, end-of-life, support, and therapeutic writing groups in her Brookline, Massachusetts home.
Meet Claire B. Willis