I met one of my admired heroes on Tuesday! Dr. Bernie Siegel was our guest, and I was thrilled to finally meet him in person.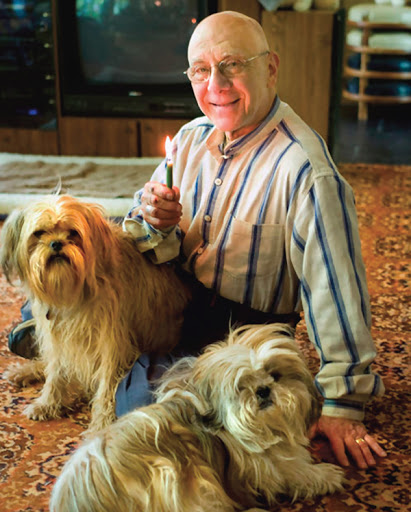 It was in the late 1980's when I began the painful, suicide-thought-inducing work of healing from childhood sexual abuse. Dr. Seigel's 1st book (he just wrote #19) was recommended to me, and I obediently began to read it.
Love, Medicine, and Miracles was my first foray into the self-help book genre. In the chapter titled "The Will to Live" about a patient diagnosed with cancer I read:
We cannot change the past -our parents and our exposure to carcinogens—but we can change ourselves and thus our future. As one of my patient's said, "Cancer isn't a sentence, it's just a word".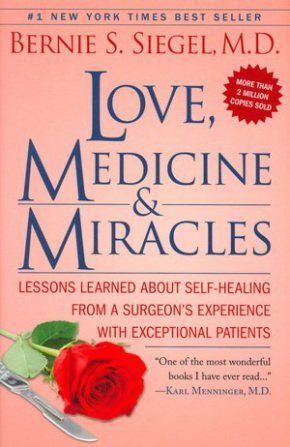 His message captured me. Sexual abuse is a carcinogen. It was up to me to change myself because I could not change the past. Dr. Siegel's book set me on the path of forgiveness and full healing.
Tuesday's show with him as guest was full of wonderful stories. What a wonderful storyteller Dr. Siegel is. In fact, his 19th book is a story with real characters.
Three Men Six Lives is the title of Dr. Siegel's new book. You can expect by reading it to be filled with inspiration, hope, and love. In fact, Dr. Siegel is the poster child for those outcomes.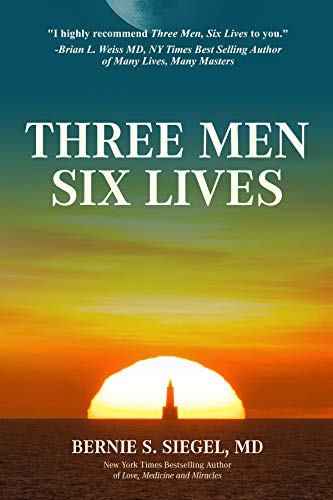 Before we went on air live, Dr. Siegel shared a very personal story which confirms to me his purpose, which is to guide us all to self-healing.
Bernie was the first born of his parents. His mother had an extremely underactive thyroid, which meant that throughout her pregnancy with Bernie, she had very little energy. When it came time to deliver Bernie, she lacked the strength to complete the process on her own.
After being in labor for about a week forceps were finally engaged. Bernie was pulled into the world red and bruised, and anything but a beautiful baby. His mother was embarrassed to take him out in public.
His grandmother stepped in and massaged Bernie's face and head constantly to push his natural features back in place. The touch she provided was the catalyst for Bernie's ability to love life and love others.
The story does not end there. Years later Bernie and his wife were getting massages in different rooms of the same clinic. The masseuse Bernie was assigned was a woman. She began to massage Bernie's head and face.
What seemed like moments later, yet was 10-15 minutes of time passed, Bernie awoke to 20 people standing around him. They were delighted when he regained consciousness. Evidently, the touch of the massage therapist caused Bernie to become so entranced and relaxed he was completely unresponsive to all the people who tried to revive him.
Bernie explains that the internal memory of his first several weeks of life caused his body to relax in such a way he reverted to babyhood. What a delightful example of how our past experiences, memories, and attitudes still shape and affect us today.
In Love, Medicine and Miracles, Dr. Siegel asks us to consider 4 questions:
Do you want to live to be a hundred? (In other words, do you love yourself enough to take care of your body and mind?)
2. What happened to you in the year or two before your illness? (Your past experiences may indicate why this illness is plaguing you)
3. What does the illness mean to you? (Does it represent death, embarrassment, or a challenge)
4. Why did you need the illness? (Sickness gives people "permission" to do what one has always wanted to do but has always been too busy to start)
The lessons of Bernie's life, medical practice, and career as an author/speaker is this: Unconditional love is the most powerful stimulant of the immune system. Love heals. Miracles happen.
Read any one of Dr. Siegel's books and you will be transformed. I think he will become your hero just like he is mine.