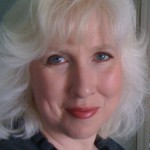 Producer and Co-Host for Life Mastery Radio, meet Coach Debby.
"I help people write their books."  An associate professor of English Literature, Debby Handrich worked for 22 years with adult students varying ages and backgrounds.  She expanded her education of Social Sciences and Metaphysics, eventually studying in Hawaii with Hay House author, Alan Cohen, and became of his Master Coaches.  "As much as I loved my work at the college, I wanted to engage with more people and get away from the system of grading.  I craved more connection."
In addition to her dedication to Life Mastery Radio, Coach Debby also has a spotlight hour with her own show:  Story U Talk Radio:  Discover Your Voice and Tell Your Story.  Listen Live on the final Tuesday of the month.  Coach Debby will offer teachings about the various stories of our lives. This show was designed with writers and speakers in mind, yet it is for all:  thinkers, coaches, leaders, moms, gardeners, dog-walkers, travelers, hobbyists, yogi's, 9 to 5'ers — YOU!
Call in for free coaching! Some topics will be "The Story of Guidance," and "The Story of Creativity," and "The Story of Money."  You get the picture — the more you know about your backstory, the more confident you will feel sharing your book, speech, memories, or even your opinions at the dinner table. Feel free to send a question in FB Messenger to Debby Handrich.  Go to www.ctrnetwork.com and LISTEN LIVE at 10:00 a.m. PT.
Contact Coach Debby through her website at:  www.coachdebby.com.