Our guest last Tuesday, Nancy Juetten, has created an easy and fun way for each of us to check off the boxes to life's most important tasks.
"The rug has just been pulled out from underneath almost everyone on the planet, and we're all figuring out how to master this new reality."

Nancy Juetten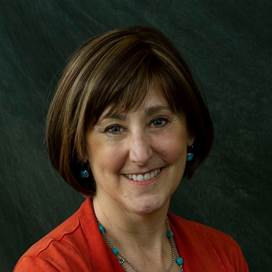 Nancy wrote the book, "Bye Bye Boring Bio" years ago to help businesses and business owners with creative marketing ideas in crafting biographies.
Recently, Nancy has co-founded the development of Life Goes On Roadmap®. It's a system for personal financial information organization that prevents aggravation and frustration around not being able to access crucial documents and information when life serves up an unexpected surprise.
On the very day of our interview with her, Nancy announced a new initiative to thank first-responders for their service, especially during the challenges of the Covid 19 pandemic.
First responders and essential workers can visit this link https://bit.ly/FirstResponder2020 and enter their name and email address and receive the Get Your Act Together Getting Started Template as a free digital download.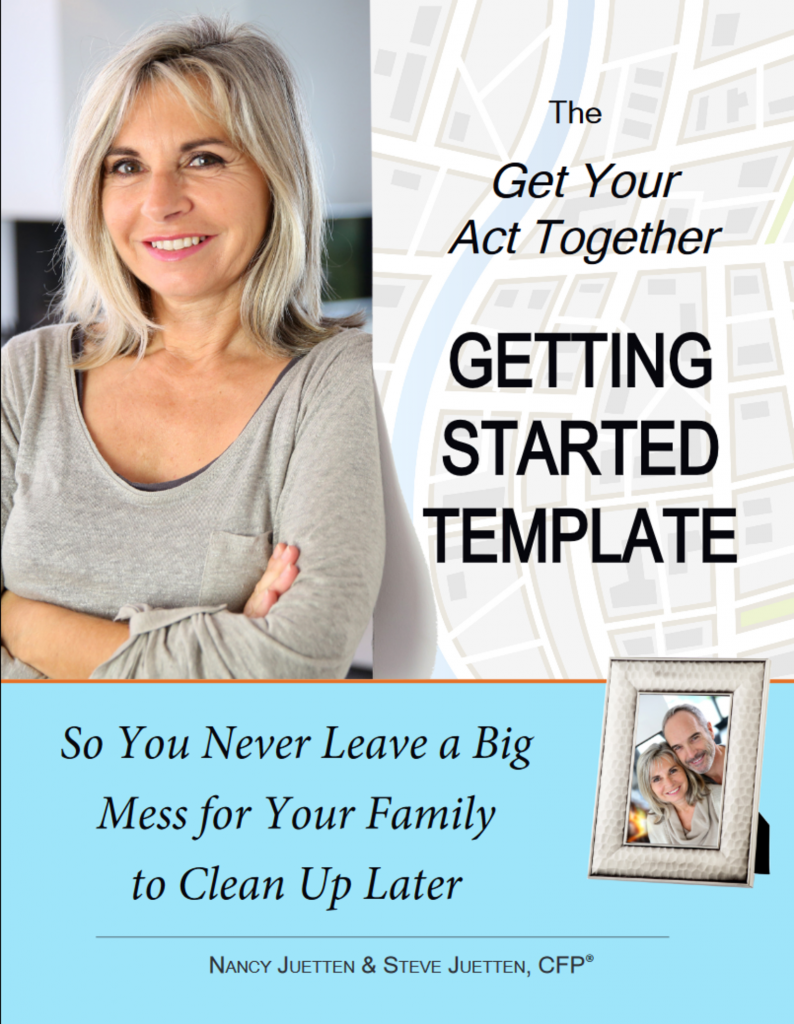 This report guides the reader on a scavenger hunt to assemble the most important documents and information they need to navigate in a crisis.
"Human resource directors from hospitals, grocery stores, fire departments, and other first responder and essential worker organizations can reach out to me by phone or email to arrange for delivery of the full digital system of Life Goes On Roadmap® to their teams."

Nancy Juetten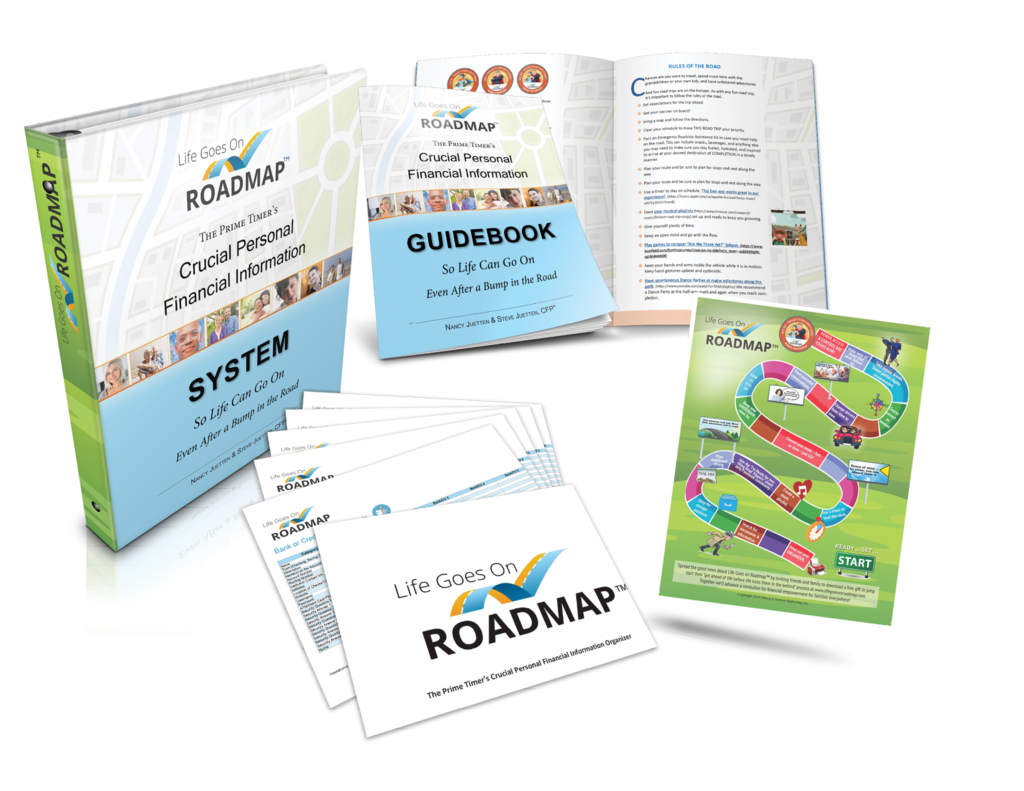 The complete system includes a guidebook, gameboard, digital organizer, and access to a client-only Facebook community to get expert support for questions that come up.
The gameboard transforms getting organized into a game everyone can win as opposed to a task to put off until later.
"What starts out as a transactional exercise turns into a transformational journey that gets families talking about important matters that warrant their timely attention, now more than ever."

Nancy Juetten
"By sharing our system as a gift, we can touch and transform the lives of those who are playing such a crucial role in helping all of us get through what is the most daunting health challenge of our lives."

Nancy Juetten
Nancy revealed to us the first few steps you can take to get your act together:
Update beneficiary designations on insurance documents and wills
Take pictures, and collect receipts for all valuables
Give your family members access to your phone so they can reach your contacts in order to share necessary information
"Life turns on a dime, and if you do not have your act together you've got a whole lot more drama, trauma, and chaos to attend to in the worst possible time."

Nancy Juetten
Nancy was interviewed on TV last year about her system. Take a moment to listen to that interview here:
Nancy Juetten King 5 News March 2019
It's time to get your act together!