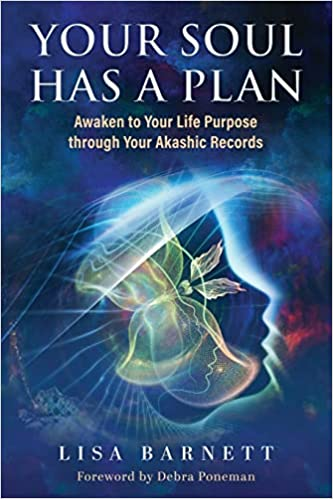 You were born with a plan that holds sacred contracts, soul talents, and karmic patterns to ensure you fulfill your life purpose. Are you ready to discover it?
Renowned author and wisdom teacher, Lisa Barnett will take you on a journey of self-discovery. With the help of the Akashic Record Keepers, Lisa shares answers to questions that, until now, have been unanswerable.
Lisa is the founder of Akashic Knowing School of Wisdom, which has thousands of students worldwide. She is the international bestselling author of
The Infinite Wisdom of the Akashic Records
and
From Questioning to Knowing: 73 Prayers to Transform Your Life
.
Lisa has devoted over 25 years to sharing Akashic wisdom so clients can understand and align with their soul plan to find greater fulfillment, happiness, abundance, and health.
Read her new book
Your Soul Has a Plan: Awaken to Your Life Purpose through Your Akashic Records
as a personal guide.
Meet Lisa Barnett