Listen to the show now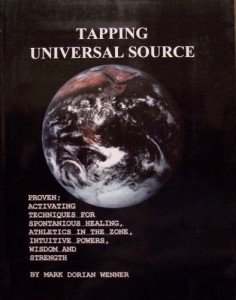 April 10th, 2012, Guest Mark Dorian Wenner, the author of the book, "Tapping Universal Source, and the creator of  "The Zone" will discuss his  90 minute docudrama about the benefits of being In The Zone–a place where one knows he's a champion. At age 20, after surviving a major car crash, he spontaneously healed his broken neck and back while in "The Zone." Since that time Mark has become a Zone Trainer. He has spoken many times and the National MENSA meetings in Chicago and he has appeared on numerous television programs including the Sports Channel. The Georgetown Medical Department endorsed his work as "the antidote to fear." His clients include the New York Yankees, The Chicago Bulls, Michael Jordan, John Elway, and Eric Soderholm.." Check out TheZoneMovie.com. Join us for a discussion about the movie and just what it is to be in The Zone.

Life Mastery Radio is keeping you up to date on the progress of this woman as she rides across the country for charity.
Patricia Hansen, founder of Emerald City Lights Bike Ride, will be calling in to the show today. Join us for a discussion about her passion and dream to cycle across the USA. She left April 1st,2012 from Astoria, OR.,  and will arrive in York Town, VA., July 7th, 2012 on her 70th Birthday!
You can join her by becoming a Team Phantom Rider. This is done in spirit, supporting the director Patricia Hansen of Emerald City Lights Bike Ride as she is "Cycling at 70 to Feed the Need," a fund raiser to feed those less fortunate. With the need having increased 36% since last year, please join with others to support this cause.
Links for Patrica Ann  Hansen
Emerald City Lights Charity feeding Puget Sound families
Press Release Here