Listen to the show now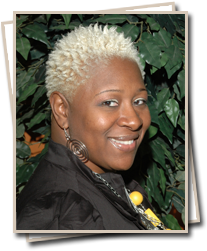 June 5th, 2012 Guests: Sue Hammond and Kris Prochaska.  Sue Hammond is the author of  the book Don't Quit – Follow Your Dreams.  This book offers a private insight into the life of a determined young woman whom even when faced with several different adversities (poverty, divorce, foreclosures, bankruptcy, repossessions, fear, and doubt), did not quit; she embraced her purpose in life and pursued it relentlessly. The book inspires and encourages one to navigate beyond troubled waters and live fully!  You, the reader, will learn how Sue, from one of the poorest states in the nation, accomplished her dreams once she consciously decided to replace "fear" with "faith." Once she replaced "doubt" with "it's done." Today she is a successful playwright, author, TV host, director, producer, actor, and motivational speaker.
Sue's website here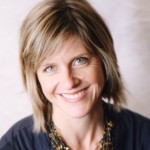 Spotlight Guest: Kris Prochaska is an Energy Therapist and Communication Coach.  Kris listens for the True and unspoken voice of her clients. Kris' ability to "hear between the lines" and help people learn to tune out the little voices in their heads in order to hear their True voice in their heart is what she does best. She then helps her clients share this voice fearlessly, and as a result, her clients transform their relationships, lives, businesses and even their bottom line.
Kris is the creator of the life-changing Find Your VOICE Blueprint and 7 Keys to Creating MAGICAL Results In Your Life and Business. She is the author of Birth of A Salesmom: Speaking From The Heart at Home & In Business to be released in July 2012.
Kris's website here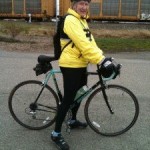 Follow the links below to support Patricia Hansen and her journey across the United States on her bicycle at 70 years old to raise money for the hungry
Noni fruit, Organically Grown in Hawaii and Picked at the Peak of Ripeness!
We truly believe our home grown products are the best Noni products available.
Our low-heat drying process, below 115 degrees, preserves the maximum beneficial medicinal qualities of Noni without fermentation, additives or preservatives. Additionally, our products:
Are 100% Organic
Non-Fermented for Better Taste & Potency
Need No Refrigeration
Have a 2 Year Shelf Life
Contain No Additives or Preservatives.
Our Noni is excellent for skin conditions, sports injuries, arthritis pain, and sore muscles. If applied regularly, the lotion definitely softens and tones skin. The 100% Raw Noni Fruit Leather is able to be used internally or externally and is made from 100% Certified Raw Organic Noni. With a 14 to 1 concentration, Noni helps maintain and support:
Cardiovascular Systems
Immune Systems
Cholesterol Levels
Blood Sugar
Blood Pressure Levels
Joint Functions
Skin Tone & Texture