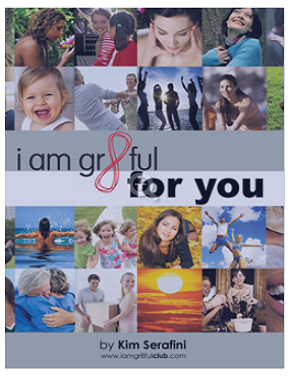 Kim Serafini Aug 24, 2021
Kim Serafini is a much-loved executive coach & business advisor, the inventor of Lithos Therapy, a bestselling author, world-class keynote speaker, and angel investor.
As Founder and CEO of
Positive Prime
, a health & edu-tech company, Kim's leading new trends in health and wellness, self-care and technological solutions, products, and services.
Kim is the world leader in the Science of Positive Priming, which accelerates learning, development, performance, engagement, improved mental health, resilience, innovation, and creativity.
Kim has interviewed many of the world's highest-profile business leaders, acclaimed scientists, and the most famous self-help gurus. She is devoted to helping others make significant, long-lasting, rapid & successful changes.
Kim is the author of two books,
I Am Gr8ful for Life
and I Am Gr8ful for You. 10% of all sales revenue from her books is devoted to the I Am Gr8ful Philanthropic Fund, to be used to assist voluntary organisations to continue their important work within the community.
Kim has lived and worked in over 5 regions of the world including the UK, Europe, USA, Australia & Asia. She has enthusiastically visited 22 countries and many U.S. states. She LOVES traveling, exploring new cultures and ideas while affectionately sharing her philosophy of positivity… living up to her title of The Queen of Gratitude.
Meet Kim Serafini