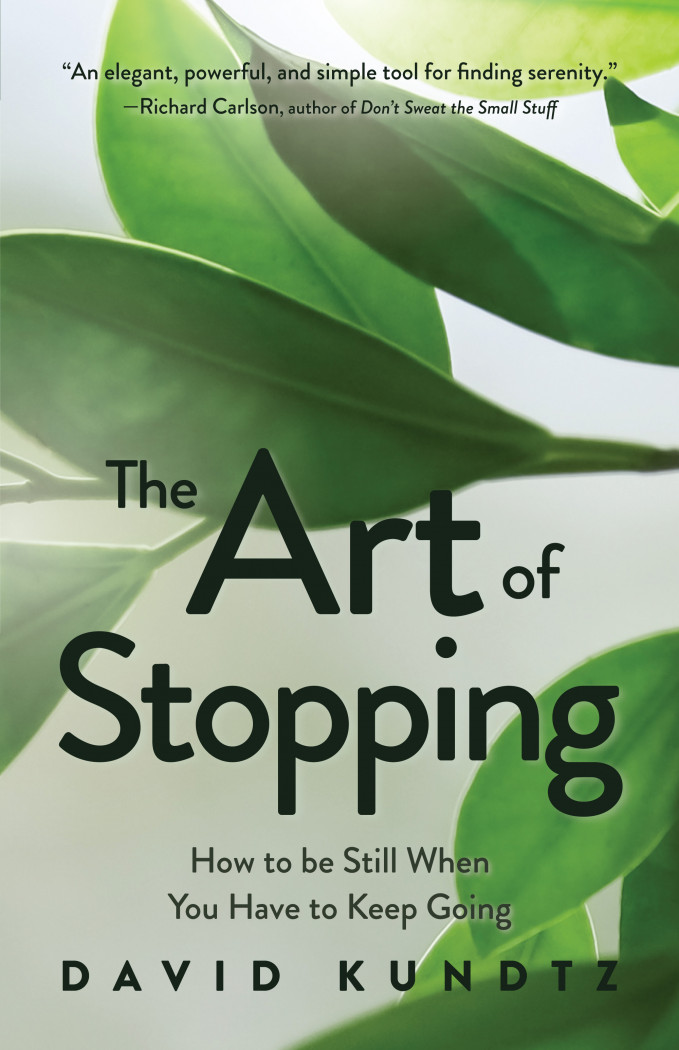 David Kundtz May 18, 2021
When was the last time you really enjoyed some leisure time?
Ever say, "This is just too much! I can't deal with all this?"
We are living in an epidemic of too much and it's time to rip the mask off the problem and look at the seriously damaging side effects of keeping up a pace that is totally unrealistic.
David Kundtz, author of
The Art of Stopping: How to Be Still When You Have to Keep Going
climbed the mountain of too much and found he needed to come to a grinding halt to get a grip on his life.
There is something we can learn to do when the world is just too much and that, according to Kundtz, is stopping! A simple method that brings startling results.
Stopping has three levels: Stillpoints, Stop Overs and Grinding Halts.
Meet David Kundtz