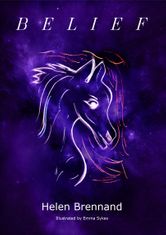 Helen Brennand Jan 7, 2020
Horses have been a huge part of
Helen Brennand
's life, and animal welfare has touched her deeply.
It was her equine companions who met Helen head on in her most desperate and heart-breaking moments. The masquerades of life became instantly apparent.
Wanting to share the realizations that came to her on her journey with the horses Helen wrote the book
Belief
.
Helen also runs
The Haven
, a home for animals, offering holistic rehabilitation in a peaceful environment. Take the ride of your life, remove your blinkers, and set yourself free!
Meet Helen Brennand