Listen to the show now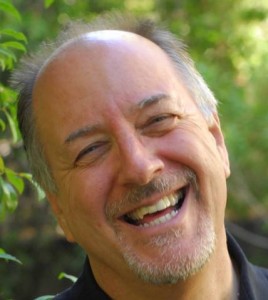 May 22nd, 2012 Guest: Gary S. Malkin: Utilizing The Healing Power of Music for a Happier, Healthier Life.   Gary is one of the creators of the book, Safe In The Arms of Love.  Gary says music is an incredibly powerful phenomenon that touches us in profound ways. For more and more people, music transcends being simply a form of entertainment to become much more: a source of meaning and connection to the soul. This approach to music offers a portal to a new realm, offering a direct experience of music and spirituality in new ways, providing a glimpse into the aural language of sound and spirit. Join our discussion with Gary and you'll discover how the untapped power of music, when used intentionally, can reduce stress, improve your health, alleviate pain, deepen your relationships, and enhance your capacity for gratefulness. www.wisdomoftheworld.com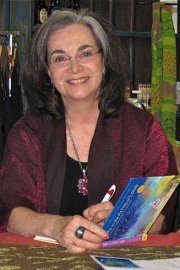 Spotlight Guest: Lisa Rafel is one of the authors of  Safe In The Arms of Love. Lisa  is a "sound healing" educator, songwriter and singer with four CD's and numerous recordings.  She is the founder of Resonant Sounds, LLC, an organization that supports heartfelt connection between new parents and their babies through the use of intentional music.  Lisa is also an internationally recognized spiritual teacher, chantress, author and poet. Her transformative programs focus on self-healing techniques using modern scientific principles mixed with practices from ancient and indigenous cultures. Benefiting from her 30 years of acting experience, Lisa is a dynamic speaker. She presents at professional conferences internationally on the use of sound as a tool for health and healing. Lisa has two children and six grandchildren. www.safeinthearms.com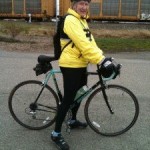 Michael Dugan will be calling in to give us an update on the whereabouts of Patricia Hansen and her journey across the United States on her bicycle at 70 years old to raise money for the hungry
Noni fruit, Organically Grown in Hawaii and Picked at the Peak of Ripeness!
We truly believe our home grown products are the best Noni products available.
Our low-heat drying process, below 115 degrees, preserves the maximum beneficial medicinal qualities of Noni without fermentation, additives or preservatives. Additionally, our products:
Are 100% Organic
Non-Fermented for Better Taste & Potency
Need No Refrigeration
Have a 2 Year Shelf Life
Contain No Additives or Preservatives.
Our Noni is excellent for skin conditions, sports injuries, arthritis pain, and sore muscles. If applied regularly, the lotion definitely softens and tones skin. The 100% Raw Noni Fruit Leather is able to be used internally or externally and is made from 100% Certified Raw Organic Noni. With a 14 to 1 concentration, Noni helps maintain and support:
Cardiovascular Systems
Immune Systems
Cholesterol Levels
Blood Sugar
Blood Pressure Levels
Joint Functions
Skin Tone & Texture