Listen to the show now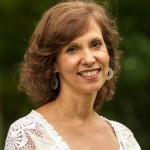 December 3rd, 2013 Guest: Teri Cochrane CN, CCP. Hormone imbalance what's the deal? Why are these things out of whack? Do I really need to have the same testosterone level that I had when I was 25? Why is it so hard to loose weight? Answers to these questions and many more with our guest Teri.

 In today's busy world there are things going on in our environment that are having an adverse effect on our health along with the fact that we some times neglect good nutrition. Garbage in garbage out, our bodies were not designed to process the things that we are inadvertently ingesting. There are some things that we can do to assist in the eradication of these molecules, that ultimately throw our system out of balance. This and other thoughts will be the topic of discussion on the show as we explore Mid-Life Heath
Teri Cochrane, founder of Healing Paths, received her B.S. from the University of Florida. She is a graduate of American Health Science University, The National Institute of Nutritional Education, also the National Leadership Institute, University of Maryland, and the Upledger Institute. Teri is a Certified Nutritionist and Family Herbalist. She is member of the International Association of Healthcare Practitioners (IAHP), American Herbalist Guild, and the National Association of Nutrition Professionals. Teri is trained in Therapeutic Touch and Cranio Sacral modalities. In addition to her private practice, she teaches and lectures on a variety of topics, including introducing nutrition to children.
Teri's background also includes more than 20 years as an executive in the financial industry. She loves the outdoors; is an avid runner and hiker; and practices Yoga.
As a wellness and nutritional counselor Teri uses an integrative approach to guide her clients on their healing paths. Her goal is to educate and empower clients to take action in becoming an advocate for their wellness through nutritional and lifestyle modifications.
Teri's website http://healingpathsva.com