Celine Anelone Brozovich, our recent guest, was once flying high as an engineer and MBA. She was receiving awards and being rewarded. With working all the time, not sleeping, and not exercising, Celine burned out. With that all-too-familiar physical, emotional, and mental burnout there follows weight gain, chronic diseases, and even an attempted suicide.
Celine learned of lifestyle medicine. This is a type of care supported by a medical doctor which includes mindfulness, nutrition, and care for your entire body – not just treating disease. Celine lost a great amount of weight, and her depression became controlled.
Today, Celine Anelone Brozovich is the founder of FromHow2Wow, a health and productivity company created to build employee morale and reduce employer healthcare expenses. In a nutshell Celine works across the organization to teach and coach. She leverages Lifestyle Medicine programs that are scientifically based with proven results and sound business principles to deliver a program with sustainable results.
Celine explained on the show that Lifestyle Medicine is defined by six pillars:
Nutrition
Mind/Soul
Life Purpose
Body
Environment
Connectedness
When these pillars of care are coordinated with a medical doctor who understands Lifestyle Medicine, chronic diseases can be reversed.
"I ate whole foods 100% plant based. There are 80,000 edible plants in the world, and if 80% of your diet can be plant-based you will see dramatic results."

Celine Anelone Brozovich
Celine is a proponent of eating every day from all five food groups, drinking plenty of water, exercise, and working on your emotions.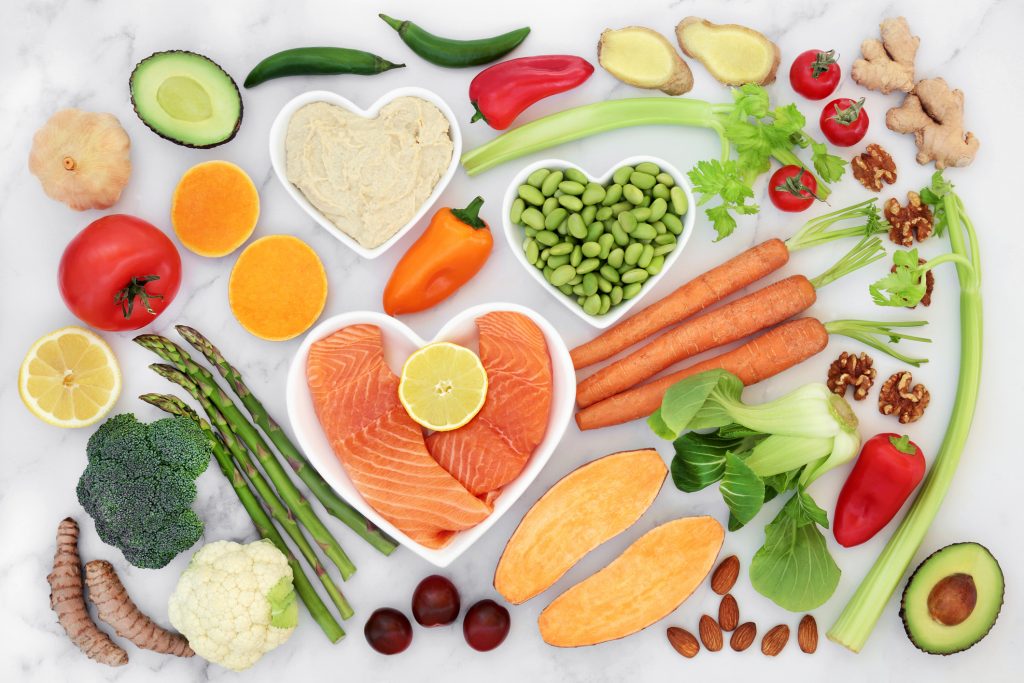 "Forgiveness is key."

Celine Anelone Brozovich
Once Celine's health so dramatically improved by the changes she made, she began to share the information to as many people as possible. Once her doctor (who wanted to put her on medication) saw results of Celine's new diet, he started listening to her. Now The American College for Lifestyle Medicine exists, and doctors receive training in the six pillars mentioned.

"It's a growing community of doctors who are learning the power of food and nutrition on the health of their patients."

Celine Anelone Brozovich
Not convinced that Lifestyle Medicine is for you? Here are some shocking statistics:
Every 36 seconds, an American dies from heart disease
Four seconds later someone dies of a heart attack
Six to ten Americans suffer from chronic disease
One out of three children born today will develop diabetes
"The cost to treat these diseases may be astronomical for businesses. Prevention, and personalized nutrition is the answer."

Celine Anelone Brozovich
Americans eat 190 pounds of sugar a year. There are 61 different names for sugar hidden in foods. Foods are produced to make us addicted and keep us that way.
"Sugar is as addictive as cocaine. When you change your diet, you must remove the sugar. It's poison. Get your sweets from whole fruits. Instead of getting only bad carbs, you will benefit from fiber, vitamins, and minerals, too."

Celine Anelone Brozovich
Celine provided a recipe for a no-bake healthy brownie. The ingredients include dates, 100% cocoa, walnuts, vanilla, cinnamon, clove, and pinch of salt combine in a blender.
"It's a brownie that heals you!"

Celine Anelone Brozovich
Celine was very clear in her advice to us:
"Step one is to become aware that change in your diet is needed. Start making those changes. Take a short walk daily and throw out the sugar. There are no super foods. Eating a little of all five food groups is the super choice. Go slow. Educate yourself."

Celine Anelone Brozovich
Find Celine and her programs available for you right here: https://fromhow2wow.com/