Karen Pudetti went straight out of college into a highly successful accounting career. But it didn't light her fire as they say, so she ventured out to do something no one expected. She opened a beauty salon.
"A lot of people ask me why the beauty industry?"
When Karen was 9 years old her mother taught modeling. People from New York would come to sessions for classes, commercial creations, and fashion shows.
"I noticed people come in the morning with their hair in a ponytail by the end of the day be transformed with makeup. My mom would let me and my sisters get our hair and makeup done.
I felt really pretty. That feeling gave me confidence to try anything I wanted to, and I remember feeling so good inside because I looked good outside."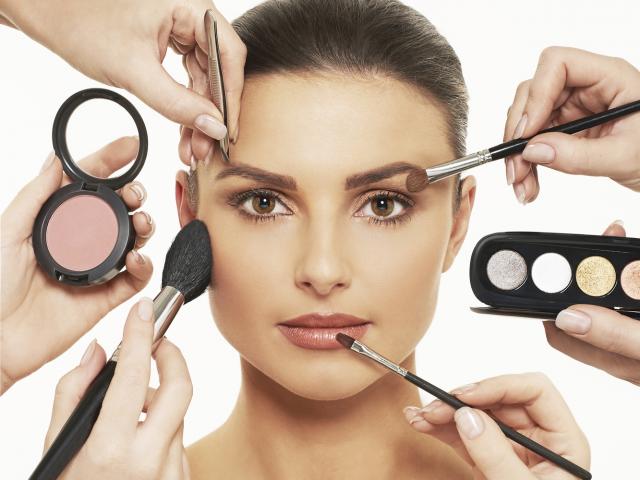 Karen was inspired to help others feel that same way about themselves. That was why she picked the beauty industry over accounting.
Despite her mother not being completely on board with the idea, Karen's dad wisely asked, what's the worst thing that could happen to you? Karen knew she could always return to accounting if it didn't work. But it DID work!
"I set up a little spot in my house with a separate entry. I'd see customers two and a half days a week. I had a nanny take care of my child at the house while I worked for 3-4 years."
Soon, Karen bought an existing spa.
"I announced myself to the staff and said, I want you guys to make more money. The team bought into my ideas, and I made a $250,000 that first year."
Next, Karen rented the space next door and brought in more services. Then she and her husband bought a 16,000 square foot building at a major intersection in the town of Rochester, NY and redesigned the inside.
"We have 12 spaces, a huge nail room, a laser room, and some eyelash rooms. We have a sanctuary boutique, massage, and aesthetics rooms. We have an infrared sauna."
After having hired a coach for consulting services, Karen decided she herself wanted to do the same thing. Soon, Karen was consulting for salons throughout the United States.
"I had 2 daughters at that point, and I was loving the ability to take long weekends to travel a little."
Karen found salons were not controlling their inventory well, nor were they carefully tracking expenses. She encouraged businesses to hire a bookkeeper, accountant, or someone who can break things down for them.
"Some salons were losing $25,000 every month. When I started consulting, I could see customers' lives changing, and how happy they were. They started living their best or better lives. I love that I could help them do that."
Karen suggests for business owners that they write down their personal goals and break them down to what they need to make yearly, monthly, weekly, and daily to meet the goals.
"I have a financial packet business owners go through. I don't have to see the numbers, but it helps them understand their own money situation."
Karen also encourages business owners to create a procedures manual for consistency and quality control.
Karen's book is:
"I wanted to write a book that was entertaining, so you weren't reading a manual of some sort. I interviewed people who'd struggled and made it big in areas like grooming, hairstyles, nails, eyebrows, etc.
They were phenomenal. Each chapter is on a different aspect of business such as marketing, branding, etc. The reader is educated by the stories of successful people and their humble beginnings.
I made a module class that takes every single chapter and breaks it down even more. I'll send out the next module every week, and then attendees will do their work. They get my email address and I guide them along."
Karen was a delightful guest, and I encourage you to read her book and dive into her coaching opportunities. Any business can benefit.
Get Karen's free report HERE
Enroll in Karen's business course HERE