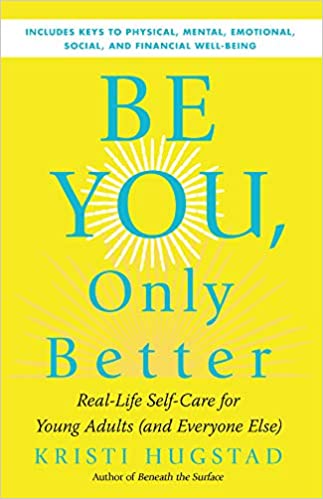 Kristi Hugstad April 27, 2021
Making an encore appearance on Life Mastery Radio, she is
the author of
Be You, Only Better: Real-Life Self-Care for Young Adults (And Everyone Else)
and two other books.
Kristi is a certified grief recovery specialist and a grief and loss facilitator for addicts in recovery. She frequently speaks at high schools, and is the host of
The Grief Girl
podcast.
Even before the coronavirus hit, today's teens and young adults were facing intense mental health challenges. When you add in tough pandemic realities like virtual learning, social distance from family and friends, and the loss of employment opportunities many are facing, it's no wonder that many of today's young people are feeling more isolated, afraid, and stressed than ever before.
Kristi's book introduces today's young people to simple, yet powerful day-to-day practices that promote mind and body wellness.
Meet Kristi Hugstad