Listen to the show now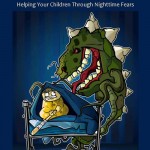 March 27th, 2012 Guests: Lucia Davindia Steele and my spotlight guest Sandy Leonard. Lucia Davindia Steele has written a  book called "Banishing the Boggieman" This is a guide to help you not only liberate your child from nighttime fears, but ultimately, through your guidance, empower them into self-trust and self-reliance. Lucia Davindia Steele is a business woman, writer, humanitarian,  systems implementer, mother and wife.  For over a decade, Lucia  Davindia and her husband Cameron Steele have been hosting their international Internet program called Contact Talk Radio, interviewing speakers, doctors, therapists and other healers who share cutting edge technologies and modalities. Join us for a discussion about Lucia's book and other topics to help us and our children master be masters of our lives.
Lucia Davindia Steele's website http://www.luciadavindiasteele.com
Purchase the Book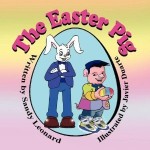 My spot light guest is Sandy Leonard. Sandy wrote the children's book called, The Easter Pig, a cute little book For ages 3-9. Nestled deep in the heartland of a charming little farm, there lives a special litter of pigs who aspired to be many things. Roger, the runt of the litter, dreamed of being the Easter Bunny! Sandy is very creative; her website features inspirational poetry that she has written. Sandy says, "I am but an empty manuscript, blessed with the ability to gravitate to beautiful souls.  Like luminaries they light my path and inspire me to put to written word my sentiments.  They fill the pages of my life with an unremitting movement of warmth and color.  Enriched by these gifts, I am full of grace and forever humbled."  With Easter just around the corner join us for a discussion about a little pig with a big Easter dream.
Sandy Leonard's website http://www.shopheartprints.com
Purchase the Book
Patricia, founder of Emerald City Lights Bike Ride will be following her passion and dream to cycle across the USA.
She leaves April 1st, 2012 from Astoria, OR – YorkTown, VA July 7th, 2012 on her 70th Birthday.
 The trip will raise funds for those less fortunate and you can become Team Phantom Rider or a Phantom Feeder on this trip.
The Emerald City Lights Bike Ride, is a non-profit, charitable and educational organization dedicated to provide to those in need.
website http://emeraldcitylights.com/