Our recent guest, Dr. Heather Tucker is a PhD., and the founder and CEO of Another Level Living, Inc. As a coach, she produces powerful transformations for her clients overcoming fear so they can stand in their power.
Heather landed her dream job as an Intelligent Technologies Researcher in the Army. She left that job after awhile because she had a desire to help people in a different way.
"I would see things happening in my community and realized the external enemy can't touch us if there is no enemy within ourselves."

Dr. Heather Tucker, PhD
Heather realized she could help clients to control the way they responded to things, rather than be controlled by the things themselves.
"I could show people how to step into their own empowerment, their own greatness so they can be unshakeable."

Dr. Heather Tucker, PhD.
Heather worked with one client for 6 weeks who was able to come off of not one, but all 3, of her behavioral modification medicines after being misdiagnosed as bipolar and in therapy for 20 years.
"She's communicating the best she ever has in her entire life without emotional triggers. It's like she was able to get her freedom back."

Dr. Heather Tucker, PhD.
Heather reports this amazing outcome for her client also impacted the client's family relationships, and she now works as a trauma coach helping kids.
Today Heather certifies life coaches.
"It's helpful to understand how our mind works. Some of us think we have to be perfect. That's just poverty and procrastination, and a whole bunch of paralysis."

Dr. Heather Tucker, PhD.
The reason Heather loves coaching so much is that she helps people see hope in their future and the ability to be a light for other people.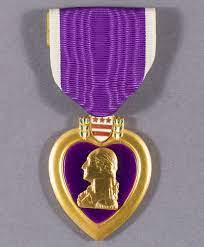 Heather's own husband is a Purple Heart Marine Corps Veteran who returned home with post-traumatic stress.
"Anyone who knows someone with PTSD and trauma knows it takes energy and emotion for them to stuff down what they don't know how to express. As a caregiver I want to inspire and empower."

Dr. Heather Tucker, PhD.
Heather has interviewed and interacted with hundreds of thousands of service members. She knows they join the service because they want to be able to help other people. She is saddened to learn that 25 to 30 veterans a day are dying from suicide.
"The path forward for our military personnel is to find their ideal job by putting their resumes together and helping them with interview skills, etc."

Dr. Heather Tucker, PhD.

Heather shared a story about a man who was frustrated with his community not changing for the better. The man was getting angry until he realized he only had to change himself, and the community would follow.
Heather shared an acronym for the word C.O.A.C.H. she has created.
C is for Clarity and Calm
O is for Overcome Obstacles
A is for Accountability and Awareness
C is for Confidence and Consistency
H is for Harmony and Happiness
Dr. Heather Tucker is delighted she can help so many people achieve her C.O.A.C.H. goals. If you'd like to learn the ways Dr. Heather can help you, get her book The Power of Coaching.
And find Heather at her website: Another Level Living, Inc.