Listen to the show now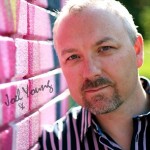 March 13th, 2012 Guests: Joel Young and later in the show my spot light guest is Carol Papini. Joel is the custodian of an up and coming process called Non-Personal Awareness. NPA is a child of the new paradigm. It's a simple, 6 line, spoken word process that gracefully and powerfully threads into your consciousness, the awareness of the energetic nature of what you are focused on, and the realization that it is not personal. Join us in a discussion about NPA how it works and the transformation it sparks in peoples lives when they work it.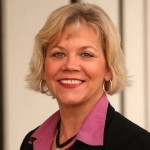 My spotlight guest is Carol Papini.  Carol is a wellness coach. Carol assists in treating a person from the inside out as it is so important for our physical bodies to have proper nutrition in order to be balanced and ready for healing.
"The modalities I use in my practice are as follows. Access Consciousness is a set of tools & processes that actually work to change anything that is not working for you in your life.  It is based on the question.  It's about empowering you to KNOW what you know" Tune in as we have a discussion with Carol and her process. Carols website http://www.connectedwithbalance.com/
Joels Youngs Links
Primary URL – The NPA Website: www.NonPersonalAwareness.com
The Bridge – Audio Product URL: http://www.truthscompany.com/npacentral/productdetail/npac-thebridge.htm
Good Video Intro for "New Paradigm, New Power": http://youtu.be/5e8vEWgr54A
Website for Joel's 1:1 Info:  www.TruthsCompany.com
Facebook Like Page – NPA Rocks!!!:  https://www.facebook.com/nparocks
YouTube:  http://www.youtube.com/user/TruthsCompany
Twitter:  http://www.twitter.com/TruthsCompany
Other Social Media:
Facebook: http://www.profile.to/joelyoung
Linked In:  http://www.linkedin.com/in/truthscompany
Google+: http://www.gplus.to/joelyoung