Listen to the show now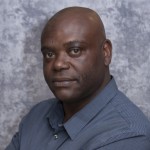 June 10, 2014. Guest, Cornell Thomas, shares an amazing spiritual adventure that grew from a desire to better know God.  Like many other followers of scripture, Thomas was seeking truth.  He understood that many interpretations existed, and in his desire to know the truth, he found himself committing to prayer.  It was through this practice that he realized how we all have a connection to the answers we seek.  Over a seven year period, Cornell Thomas was awakened in the night with so much information–so much direct contact with a spiritual voice–that he had to answer the call to adventure.  His brand new book, "Searching for Answers:  When God Reveals His Image," is an inspiring account of one man's journey, resulting in a solid conviction of personal and spiritual truth.
Searching for Answers at Amazon LINK
Cornell's Website for the Book LINK
Note: Cornell's book can also be found at Barnes and Noble and iTunes
Listen to "Searching for Answers with Cornell Thomas 6/10/14" on Spreaker.