Listen to the show now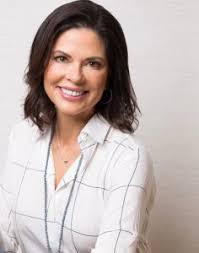 Yvonne is the co-founder of Poised™ — a fitness and lifestyle company located in the heart of the Silicon Valley. She has been a health and wellness consultant and entrepreneur for over twenty years. She is a Master Neurolinguistic Programming Practitioner, author, and speaker. As a meditation teacher, Yvonne includes guided meditation as a vital practice for revealing meaningful outcomes and focusing desired goals for professional success, physical and emotional healing, and healthy mood management. She is a classically trained chef, certified Pilates instructor and fitness trainer.
We have invited Yvonne to the show to discuss her brand new book, Breaking Up With Busy,  You will have the chance to send in your questions and ask Yvonne how to slow down that over-scheduled lifestyle!  She is talented in helping all of us find sensible balance of energetic wellness, spiritual connection, and methods for sustaining personal fulfillment.  Check out her blog!  https://yvonnetally.com/blog-grid-4columns/

Listen to "Real Life Solutions for the over-scheduled with Yvonne Tally 05/01/18" on Spreaker.