Listen to the show now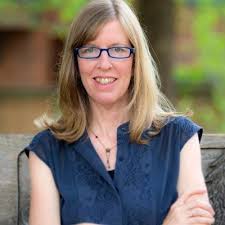 Join us live on Tuesday, May 15th at 10:00 a.m. Pacific time.  Todd Alan and I will be speaking with writer, activist, and parent Mary DeMocker as she offers a lively summary of her blueprint for climate action.  Her very recent book is available now: The Parents' Guide to Climate Revolution: 100 Ways to Build a Fossil-Free Future, Raise Empowered Kids, and Still Get a Good Night's Sleep (April 2018 from New World Library).
Starting with a project on her own front lawn to protest proposed fracking in Oregon, DeMocker's project united her neighborhood, gave attention to the issue, brought in young children who helped with postcards and teenagers who drew social media attention. It made the news. Their families and friends showed up to cheer them on and left with a sense of optimism. And then parents came and asked, "Do you have a list of ten things I can do?"  That list grew into her new book, which offers ten times the number of things families can do to grow closer and revolutionize. And it's a menu of possibilities, not a 'to-do' list that no single human being, much less a busy parent could accomplish.  Learn more about Mary at:  http://www.marydemocker.com/
Please feel free to contact Coach Debby by Facebook messenger and send it your text question.  We read as many listener questions on the show as possible.

Listen to "Raise Empowered Kids with Mary DeMocker 05/15/18" on Spreaker.