Listen to the show now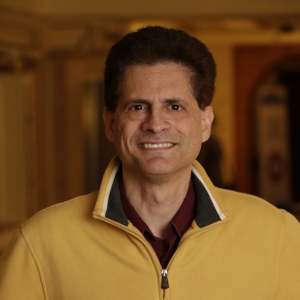 February 2, 2016

After a realization that occurred from dealing with chronic eye pain, Rick Heller put his skepticism aside and signed up for a meditation class.
Many years later, he teaches multiple practices, leads classes at the Humanist Community at Harvard and has written a book, Secular Meditation: 32 Practices for Cultivating Inner Peace, Compassion, and Joy.
He believes there's a meditation practice for everyone – there is breath meditation, sound meditation, mindfulness meditation.
The list goes on.
In this episode of Life Mastery Radio, Rick Heller explains the premise of certain practices, relays the importance of quieting "inner chatter," and explores cool topics like intentional daydreaming and how to make the mundane (walking, mowing, washing dishes) a meditative practice.Many avoid meditation because of its religious trappings.
Formal Bio:
But as bestselling atheist, Sam Harris, has recently written (in Waking Up), meditation is an age-old secular practice with numerous scientifically verified physical and psychological benefits.
As longtime meditation teacher Rick Heller here shows, meditation's benefits extend beyond the personal to enrich relationships with others, with community, and with the world.
Step-by-step instructions, personal stories, and provocative questions teach empathy for others, stress reduction and inner peace, and the kind of in-the-moment living that fosters appreciation for life and resilience in the face of adversity.
Heller simplifies what is often found mysterious — If you have ever loved or even liked another person, he writes, you have the prerequisites for learning kindness meditation — and invites all to partake in awe and wonder at the rich experience of being alive.
Rick leads meditations at the Humanist Community at Harvard. A freelance journalist, he has written for the Washington Post, the Boston Globe, Buddhadharma, Free Inquiry, Tikkun, and Wise Brain Bulletin. He received a master's degree in journalism from Boston University, a master's degree in public policy from Harvard's Kennedy School of Government, and a bachelor's degree in electrical engineering from MIT.
Rick's Website www.rickheller.com
Listen to "Practical Meditation with Rick Heller 02\02/16" on Spreaker.