Listen to the show now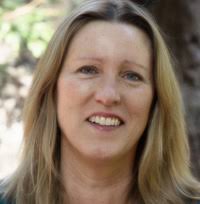 How many people in the US alone are fighting pain?  Literally millions.  People flood to the emergency room due to physical pain, and that often leads to addiction to pain medications while unremitting discomfort takes over peoples lives.  Author Sarah Anne Shockley, who has personally lived with chronic pain since 2007, offers fellow pain sufferers a compassionate and supportive guide in her book, The Pain Companion: Everyday Wisdom for Living With and Moving Beyond Chronic Pain. 
"I cannot know your personal suffering, of course; only you can," writes Sarah. "But I do understand the experience of being in significant and relentless pain for long periods of time, and I understand the fear, sadness, and frustration associated with long-term physical debilitation. So I can say that this book has been written from inside of pain, a perspective on the experience and the healing of pain that we are seldom offered."
Let Sarah lead you to a masterful plan.  Visit her website where you can also collect your free eBook:  10 Side Effects of Chronic Pain, which gives attention to brain fog, insomnia, memory loss, and other conditions.  https://www.thepaincompanion.com/

Listen to "The Pain Companion with Sarah Anne Shockley 06/19/18" on Spreaker.