Listen to the show now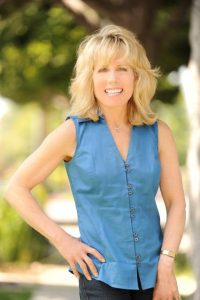 Julie M. Simon, MA, MBA, MFT is a psychotherapist and life coach, and the bestselling author of The Emotional Eater's Repair Manual—A Practical Mind/Body/Spirit Guide for Putting an End to Overeating and Dieting. She is an inspirational speaker and for the past 25+ years, Julie has been helping overeaters and imbalanced eaters heal their relationships with themselves, their bodies and food, stop dieting, lose excess weight and keep it off. Julie is the founder and director of The Twelve-Week Emotional Eating Recovery Program, an alternative to dieting that addresses the true causes of overeating and weight gain: emotional and spiritual hunger and body imbalance. She is also a certified personal trainer with twenty-five years of experience designing personalized exercise and nutrition programs for various populations. Julie has been a featured expert on numerous TV and radio shows and she loves to light up the stage at events, wake people up about their phenomenal mind, body and spirit signals and help them learn to nurture themselves mindfully without turning to food. Please visit her at www.overeatingrecovery.com.

Listen to "Overeating Recovery on Life Mastery Radio 04/04/17" on Spreaker.