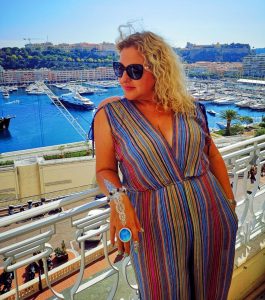 So often, we think we must stay in a job because it supports our financial need.  The problem is that it's not adding to your soul if you come home totally depleted and burned out.  What to do?
We took this topic all the way to the UK for the professional advice of  Abigail Rebecca Pugh.  Abi can help you make a difference in the world and make a fabulous salary using your natural strengths and abilities to launch your next big thing. Her program teaches you how to allow take excellent care of your feminine nature and offer your talents to the world for magnificent impact.  That way, you can enjoy the time, energy and freedom to be with your family, travel the world, and make the impact you're meant to make.
Before you can leave corporate and launch your next big thing, you need to get hyper specific about what 'non-corporate you' looks and feels like and how you really want to live the rest of your life.  Allow you next step to serve a unique and specific purpose, propelling you toward a life that is more aligned to the 'real you'. www.abigailrebecca.com

Listen to "To love or to leave the Corporation" on Spreaker.