Listen to "Creating a Stand-Out Brand with Peg Marckworth" on Spreaker.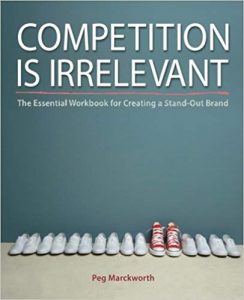 Entrepreneurs are told they MUST stay ahead of the competition is order to survive.  That is one mighty task!  Peg Marckworth understands that a well-crafted brand gives you visibility and builds your reputation.  You never want to leave your brand to chance.  To discover more, join us for an exciting hour on Life Mastery Radio.
Peg Marckworth is the principal of Marckworth Associates.  She creates brands for companies, professionals, and individuals to help set them apart while catching the attention of desired clients.  Peg has 25 years of experience working in the area of communications  as co-owner of a public relations firm, a child welfare administrator, and a Washington State lobbyist.
She holds a Master's Degree in social work and a B.A. in Psychology.  Her real world and theoretical understanding of individual and group change helps promote success for clients.  Her background in marketing, public relations, and cognitive behavioral therapy gives her a unique advantage toward helpful clients reach their goals and create specific brands.  Learn more about Peg Marckworth at www.marckworth.com