Listen to the show now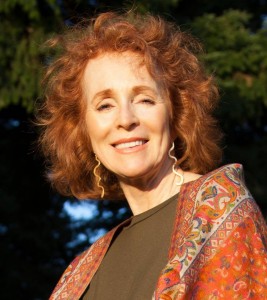 May 12, 2014.  Guest, Kathleen Hanagan, will inspire us to bring our whole being to our business endeavors.   She is a "Love and Business Sage", psychotherapist, coach, shamanic priestess, speaker and workshop presenter, guides visionaries, light workers, and healer. With her signature, warmth, humor and laser focus, Kathleen teaches a bold blend of spiritual wisdom, relational skill and business know-how. She has helped thousands worldwide release the debris of the past and activate the desire within,resetting an inner compass toward their highest destiny and purpose. In 2005 Kathleen closed her thriving practice to live in the Peruvian Andes, where she was initiated into ancient shamanic wisdom. She then traveled to India, where she received the transmission to activate an expansion of consciousness. She integrates this teaching into her work as the Love and Business Sage.
Kathleen's website http://turnonyourlight.com/

Listen to "The Business Sage, Kathleen Hanagan 5/13/14" on Spreaker.