Listen to the show now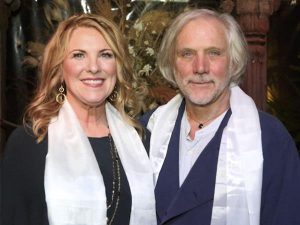 This rumination on surprise comes courtesy of William Arntz, the creator and producer who surprised, confounded and delighted with his remarkable film What the Bleep Do We Know!? Now he teams with his wife, internationally renowned spiritual teacher and poet Deirdre Hade and award-winning photographer Endre Balogh to create something else quite special.
The (not so) Little Book of Surprises is anchored with Hade's visionary and lyrical poetry skipping lightly about over the stunning images curated by Balogh. Each breathtaking page creates an emotional resonance with the reader…using surprise as the doorway to transformation and transcendence. The images in the book are part eye candy/part soul candy. They pile on a sensory experience that mounts the sense of surprise page by page.
All of the book's creators began life in different fields-Arntz as a laser physicist working on "Star Wars" high energy lasers; Hade as a ballet dancer and choreographer, Balogh continues as an internationally regarded concert violinist. And through life's mystery and surprise, they emerged as something else entirely, which makes them imminently qualified to bring forth a meditation in print on the gifts of surprise.   For more information please visit: www.BookOfSurprises.com
Deirdre Hade's amazing website http://deirdrehade.com/


Listen to "What the Bleep and Other Surprises 05/02/17" on Spreaker.