Listen to the show now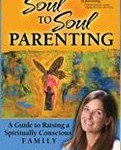 MAY 15, 2012 Guest:  Annie Burnside with her book and knowledge regarding Soul to Soul Parenting. We are lucky to have Annie back on the show to discuss the deeper avenues of relating to our children.  We'll dive into the importance of  family discussions, gratitude journals, role playing and how to crank up the joy of family life!  For those who would like to take the experience even further, stay tuned for information about her online class.  Every tip offered by Annie will enrich your life with family members of all ages, (and might work well at the office, too).
Join us Tuesday, 10:00 a.m. Pacific and 12:00 Central. Annie's Web site http://annieburnside.com/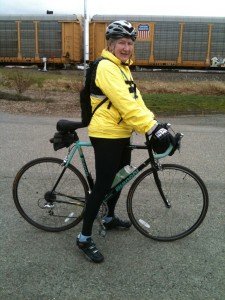 Hi Todd, Nila and staff,
Thanks for your continued support on my adventure across the US…..It has been an amazing journey so far,
And I can't quite get over my accomplishments so far…..I'm here in Castle Rock, CO and tomorrow Colorado Springs
To see my brother and family….
The action hasn't been very good in these bigger cities and so I'm hoping for something in Colorado Springs, CO….emailing
Everyone I can think of and Bill is following up with a phone call.
I'm feeling very well and doing well also…. Can't wait to be able to speak again with Todd on May 29th, you truly have been
The best supporter each week with keeping the listeners updated.
Noni fruit, Organically Grown in Hawaii and Picked at the Peak of Ripeness!
We truly believe our home grown products are the best Noni products available.
Our low-heat drying process, below 115 degrees, preserves the maximum beneficial medicinal qualities of Noni without fermentation, additives or preservatives. Additionally, our products:
Are 100% Organic
Non-Fermented for Better Taste & Potency
Need No Refrigeration
Have a 2 Year Shelf Life
Contain No Additives or Preservatives.
Our Noni is excellent for skin conditions, sports injuries, arthritis pain, and sore muscles. If applied regularly, the lotion definitely softens and tones skin. The 100% Raw Noni Fruit Leather is able to be used internally or externally and is made from 100% Certified Raw Organic Noni. With a 14 to 1 concentration, Noni helps maintain and support:
Cardiovascular Systems
Immune Systems
Cholesterol Levels
Blood Sugar
Blood Pressure Levels
Joint Functions
Skin Tone & Texture