Listen to the show now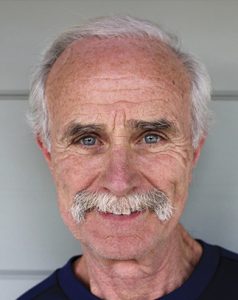 September 13, 2016 – All parents are seeking ways to be better parents, and no one is out there to teach them.
But when it comes to parents' involvement in extracurriculars, sports psychologist and team consultant, Jerry Lynch, has a few pointers.
On our September 13th episode, we discussed Jerry's newest book, "Let Them Play," a pertinent must-read for parents with children involved in athletics.
Jerry reminds us that it's the child's game – not the parents'. And though we cannot protect our children from loss, what we can show them, and possibly learn along with them, is that failure is one of our greatest teachers.
This episode with Jerry is full of wonderful advice and hard-won wisdom. His new book is receiving fantastic reviews in an era where school, performance, and athletics is a high-stakes, high-pressure game.
Formal Bio:
Sports psychologist and team consultant, Jerry Lynch, is the author of, "Let Them Play," a book that provides an antidote to parental over-involvement in sports.
Few parents want to undermine their children's athletic enjoyment and performance but that's what they do when they fight with referees, yell at coaches, and lash out at fellow parents.
Jerry diagnoses this epidemic of parental over-involvement behavior as an attachment of their own egos to their kids' performance.
The result is often kids losing interest in sports.
Dr. Lynch offers an alternative: parents participate by empowering their athletic kids and expertly addressing the child who doesn't "make the cut." Learn how to talk with coaches, detach from results, and help kids both work to excel and learn from failure.
As parents and coaches adopt Lynch's core principles, kids are freed to do their best and, most importantly, feel their best.