Listen to the show now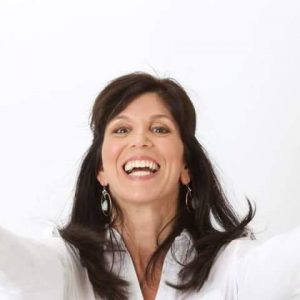 According to Jill, endless foot tapping and arm swinging earned Jill Pagano the family nickname Shaky-Jake,– "the one who couldn't stop moving."  And that has proved true for the last four decades.  She is known personally for:
Moving in the 1980's to Jane Fonda's workout tapes in her childhood home's basement.
Moving in college dance class despite the ballet instructor saying she had a lousy point to her foot.
Moving for 10 years as a professional "aerobic instructor" bounding with endless enthusiasm yet plenty of injuries.
Moving and studying cutting edge alternative forms like Pilates, Bartenieff Fundamentals, Yoga, Gyrokinesis, post-rehab exercise, before mainstream fitness recognized their benefit.
These moments of movement led Jill to the perfect career path of continually discovering how through movement we heal and discover ourselves. Jill Pagano has taught fitness and movement since 1985, Jill has earned multiple certifications, been featured in regional magazines and Seattle local television. Her passionate approach inspires those who say "no" to the drudgery of working out and "yes" to the pleasure of moving with mind-body-self connection.
If you currently feel like exercise is more work than wellness and hurts more than helps, join Jill for a unique approach. You'll discover a new movement, the movement of listening to your body's messages, and discovering what movements your body needs and wants—all to keep your BODY as youthful as YOU feel (or want to feel).