Listen to the show now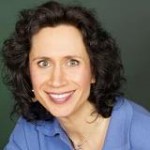 April 30, 2013.  Guest:  Mikelann Valterra's passion is to help professionals escape the money fog, feel more in control of their finances and love their financial life. She believes everyone can truly heal and transform their relationship to money. Mikelann is an author, speaker and leader in the field of personal finance. She is regarded as a money coach/ financial recovery coach, who has worked with professionals for over 15 years.  She addresses practical money matters as well as the emotional components that often fuel unhealthy financial behaviors.
Mikelann is the author of Why Women Earn Less: How to make what you're really worth, as well as multiple workbooks and audios. She has appeared on dozens of radio shows, television spots and in newspapers across the United States. Be sure to check out Mikelann's website and her money blog:  www.seattlemoneycoach.com
Here are the links we talked about on the show.
My private practice: www.seattlemoneycoach.com
The software I mentioned: www.moneyminderonline.com
 Also, here is the 20 minute pod cast on the science of tracking: http://www.seattlemoneycoach.com/my-20-minute-podcast-for-you-on-the-fascinating-brain-science-behind-tracking-your-spending
  Thanks!!
Mikelann