Listen to the show now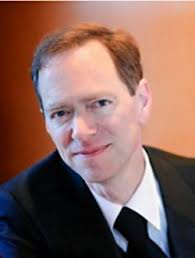 On Tuesday, February 13th, we have the privilege to talk with John David Mann — a genius for creating "recipes" to navigate successful businesses.  The guidelines imparted in The Recipe: A Story of Loss, Love and the Ingredients of Greatness are equally powerful for navigating your life, business owner or not.  The book takes place in the kitchen and offers a metaphor that we all know by way of mixing things together and cooking up the contents for a finished product.  The book is designed to remind people how to reach for something higher and better in life —The Recipe is also a tale of heartbreak and redemption.
The Recipe takes you into the world of 14-year-old Owen Devon, whose life has just turned upside down. Angry with the world, he is spiraling downward, until he breaks a warehouse window and must make reparations by working in the local diner under the direction of a singularly unreadable and somewhat mysterious Chef.
A little more about John David Mann, as he has been busy since age 17!  At that time, he and a few friends started their own high school in New Jersey.  Before turning to business and journalism, he forged a successful career as a concert cellist and prize-winning composer. At fifteen he was recipient of the 1969 BMI Awards to Student Composers and several New Jersey State grants for composition; his musical compositions were performed throughout the U.S. and his musical score for Aeschylus' Prometheus Bound(written at age thirteen) was performed at the amphitheater in Epidaurus, Greece, where the play was originally premiered.
You will recognize his books, as John is an award-winning author and co-author.  His books are published in more than two dozen languages and have sold more than 2 million copies. He is coauthor of the international bestseller The Go-Giver (with Bob Burg), the New York Times bestsellers The Red Circle (with Brandon Webb) and Flash Foresight (with Daniel Burrus), the national bestsellers The Slight Edge (with Jeff Olson), Among Heroes (with Brandon Webb) andReal Leadership (with John Addison), and Take the Lead with Betsy Myers, which was named Best Leadership Book of 2011 by Tom Peters and the Washington Post.  Visit his website:  http://johndavidmann.com/