Listen to the show now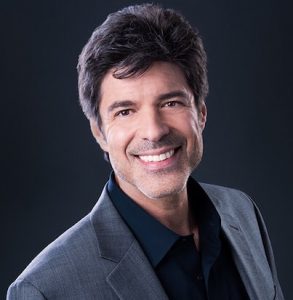 January 17, 2017 – Doctor Adam Sheck is a licensed Clinical Psychologist specializing in
connecting individuals and couples to their PASSION.
Whether in love or work, he connects people to their deepest truth and
supports them in removing the blocks to living it fully. Having changed
careers in his early 30's from engineering to psychology, he has walked
his talk and is living his life purpose, his mission and supports others
in doing the same.
Whether working with someone in a midlife crisis asking, "Is this all
there is?" or a sexless couple wanting to restore their intimacy, he
gets results. With over 25 years of experience, he is compassionate, yet
laser-focused and direct as well.
Dr. Sheck taught graduate classes in Marriage and Family Therapy for over
10 years. He was Director of Psychology Training at a Community Mental
Health Center for 16 years where he created and facilitated the Couples
Counseling Program.
He is available for private sessions at his office centrally located in
the Los Angeles area. He also offers telephone and video/Skype sessions
for out of area clients.
You may contact him at: adam@thepassiondoctor.com
Website www.thepassiondoctor.com