Listen to the show now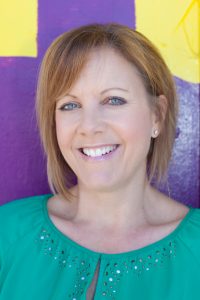 Carrie understands that most of us have experienced career confusion and disappointment, job loss, or nagging feelings of dissatisfaction at some time during our careers. Some of us may be dealing with divorce, stress and anxiety, or the impact of a toxic work settings.  Carrie's experience as a career counselor allows her to understand you need to get busy working  even while other personal issues require attention.
Based in Colorado, Carrie Pinsky, M.Ed., Nationally Certified Counselor and LPCC connects with clients on a deeper level to uncover potential blind spots that may be keeping people from realizing their fullest potential. Carrie also brings a unique blend of real world HR and recruiting experience to her counseling practice. She is a frequent presenter and facilitator on topics related to career and business. For the past seven years, she has written a career/business column for BizWest. She recently co-authored the 4th edition of The Career Guide for Creative and Unconventional People.
Good employers want and need creative employees and yet they don't always know how to nurture the creative spark.  As we grow older, we often forget to nurture our own creativity.  We can do our careers and our own mental health a huge favor by remembering that our creativity is a gift to be treasured. What do you do to keep your own creative juices flowing? How can being more creative in your life add to your satisfaction and success?
Join us on Tuesday, July 18th for nurturing and clarifying ways to manifest a right career choice.  Carrie Pinsky's website: http://pink-sky.net