Listen to "Sales Authenticity with Business Expert, Shirlene Reeves" on Spreaker.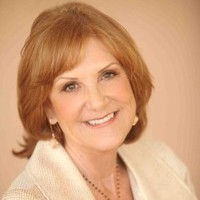 Join Todd Alan and Coach Debby on Tuesday, July 24th for a fireside chat with Shirlene Reeves, a masterful business coach who uses universal principles as a guide in the areas of sales and growth.  Trained by Dr. Wayne Dwyer and spiritual teacher Ram Das, Shirlene  empowers her audiences to think with their heart while building business relationships.
Shirlene has hosts the Ascended Masters At Work show on BBS Syndicated Radio on 57 stations nationwide.  She's created her own syndicated broadcasting station with shows based on business finance, metaphysical science & lifestyle.
You might also be familiar with her television presence.  Shirlene Reeves produced and hosted WMAX TV with co-host Barbara Wainwright. Together, they created 2 seasons of talk show TV in San Diego, California, with prestigious guests from all around the world.
For 17 years Shirlene was the CEO of her own nationwide California C Corporation, which she bootstrapped from zero to multi-millions with over 23,000 people working under her.  Today Shirlene lives between San Diego, CA and her home on the beach in San Felipe, Baja. She focuses on teaching authors, salespeople, and coaches how to increase sales to create multiple streams of income.  Check out her website: https://maximizeyourwealthnow.com