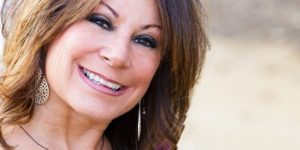 Sherry Gaba, LCSW has years of experience practicing Psychotherapy in Westlake Village, California. She specializes in Somatic Experiencing, Energy Healing, as well as Spirituality and Intuition in the Recovery Process.
Whether you need a family therapist to sort out domestic issues or a life coach to help guide you in the right direction, you are in the right place. Sherry provides many holistic treatment options to help you on a path to new life.
Author of The Marriage and Relationship Junkie – an Amazon Best Seller; and The Law of Sobriety
Substance abuse
Co-dependency
All addictions including sex, love, food, shopping, internet, etc
Depression & Anxiety
PTSD (Post-Traumatic Stress Disorder)

Listen to "Let go of the illusion, not the love" on Spreaker.