Listen to the show now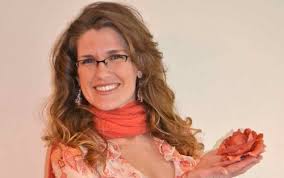 April 14, 2015 – Frances Arnold is a registered dietitian, cookbook author, and yoga teacher, who believes optimum health leads to optimum living – people with well-nourished cells give their best to the world, share their talents, and experience better moods, sharper memories, and a more agile brain. In her words, "Being well-nourished sets the stage for you to live up to your full potential."
Arnold's own health journey lasted 16 long, painful, and expensive years. Like so many out there, problems with weight, sore joints, poor digestion, anemia, malnutrition, acne, crippling menstruation, chronic pain, fatigue, brain fog, mouth sores (just to name a few) cropped up at different stages. But, rather than throw pills at the symptoms, Arnold went deep; she found health with food. As a result of her struggles, Frances relates strongly to the overwhelm associated with changing habits and works to support clients with the emotional side of their own health journey.
Specializing in weight transformation, food allergies/sensitivities, stress, migraines, and repairing damaged digestion, Arnold leads clients to reach what seems, at first, unachievable goals. Clients experience:
Weight loss that stops at a healthy, comfortable size.
Alleviation from battles with depression.
Formerly compromised immune systems become robust.
Beautiful complexions.
Healthy digestion.
Freedom from migraine headaches.
Sharpened mental activity.
And (this is the best one) an ability to once again enjoy certain "problem" foods.
Frances is a strong believer that anyone can learn to "love the foods that love them back." She is co-founder of Dieticians for Professional Integrity (DFPI) and belongs to organization such as the Center for Mindful Eating, Dietitians for Integrative and Functional Medicine, LEAP Dietitians, Weight Management Dietetic Practice Group, and The Yoga Alliance. Receive a free copy of her cookbook through her website.