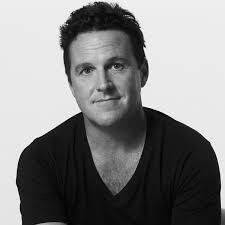 RAIN CHECK!  We will introduce you to Bren's Mastery Work in 2018 — sorry for the inconvenience!
Bren's coaching is focused on the principles of Mastery Mindset.  We are excited to learn how it is done in Australia!
Bren share's that he came to mindfulness from addiction, over working, and a general loss of connection. In mindfulness he found a simple way of honesty and integrity that keeps him grounded.
Mindfulness Walks
Bren leads Mindfulness Newcastle – a meetup group that hosts wellness walks around town. We walk a set path and pause for mindfulness exercises along the way. Participants describe it as a beautiful way to connect with nature and outside as well as go inward.
Here are a few bullet points about his one to one sessions on the critical areas of the Mastery Mindset.
Gratitude – Regain your personal power through gratitude
Healing – recover your personal willpower
Forgiveness – it's not what you might think it is.
Self Awareness – Mindfulness and directing your attention
Thoughts and Words – self communication and self talk
Old Words – unhelpful words to excise from your vocabulary
Your network – embrace higher energy people and de-toxify your circles
Emotional Intelligence – unlearning some old structures
Archetypes Analysis – what comes naturally to you?
Doing and Being – autopilot awareness
Mind Body Connection – in your body, you lose sight of your mind
Exercise and Movement – doing change is when change is doing
Mindset Mastery is a ninety laser coaching experience – where you learn what is already within you through a series of guided self-examinations.  As you piece together the material from the workshops, you come to a place where you feel more composure and clarity.  Mastery is just that – the sense of knowing that you have the Awareness, that you have put in place the Foundations, and now the wholeness begins to come together organically.  Bren claims It's a type of spiritual awakening – coming home to your self through the series of self exploration tasks.  website http://brenmurphy.net