Listen to the show now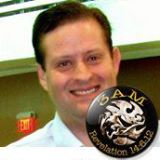 Pastor Brad Whitsett has worked with many churches during his lifetime. He has a heart for reaching people for Christ, and his work with "Christian Puzzlewise" is a natural outflow of that passion. Brad earned a Master's of Divinity from Andrews University in Berrien Springs, Michigan.
As a man of faith, Brad understands that his role as a speaker and entrepreneur must be approached with the same and solid principles he uses to guide his Christian followers.  He is a seasoned Toastmaster and comes from a family of ministers.
We are excited to talk to Mr. Whitsett about launching a fund-raising campaign, successful entrepreneur strategies, managing employees, and the walking in faith when the pressure of all these principles set in!  Join us live at 10:00 a.m. Pacific time.