Listen to the show now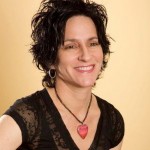 June 19th, 2012 Guest: Diane Rose Kelly, author and musician, joins us to talk about her latest book, What's Up Within: The Courage To Know, a quest to balance the harmony of the mind-body connection.  She serves and fuels her readers by encouraging all to live on purpose, serve with intention, delight in personal talents and gifts. Diane will also talk about her new music CD. Follow her on tour this summer and check out her inspirational music!  Tune in for the live show at 10:00 a.m. PST.
"Awaken to your beauty~Elevate Your Soul"~
www.dianerosekelly.com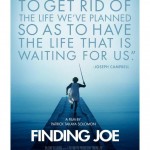 Our spotlight guest is Patrick Takaya Solomon, producer and creator of a film about Joseph Campbell's shared discoveries in what he termed "the hero's journey."  The film is titled, Finding Joe.  Narrated by Deepak Chopra, Tony Hawk, Sir Ken Robinson, Alan Cohen, Gay Hendricks and more, this film will take you on an adventure to slay your dragons, uncover your treasures and find the holy grail within you!  Purchase this amazing film right here on Life Mastery Radio's website!
Listen in Tues.at 10:00 AM PT LIVE www.lifemasteryradio.net
Become fans and receive your free downloads straight from Life Mastery Radio's website.
Finding Joe
Finding Joe explores famed Mythologist Joseph Campbell's continued impact on our culture. The film navigates the stages of what Campbell dubbed "the hero's journey": the challenges, fears, dragons, battles and the hero's inevitable return home as a changed person. Finding Joe shows how Campbell's work is relevant and essential in today's world and how it provides a narrative for how to live a fully realized life???or as Campbell would simply state, how to "follow your bliss." ORDER YOUR COPY by clicking on the link below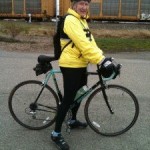 Follow the links below to support Patricia Hansen and her journey across the United States on her bicycle at 70 years old to raise money for the hungry