Listen to the show now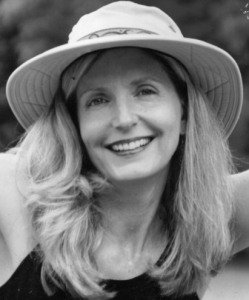 January 6th, 2015 Guest: Pam Grout is a world traveler, a loving mother, and a best-selling author who has just published her newest book, E-Cubed: 9 More Experiments that Prove Mirth, Magic and Merriment is your Full-time Gig. This is a sequel to her previous book E-Squared: 9 Do-it-Yourself Energy Experiments that Prove Your Thoughts Create Your Reality. Both reads are humorous and wise, written from Pam's insightful, courageous angle on how the universe works. She provides readers with a series of "experiments" meant to elevate their beliefs and expectations about their lives.
Pam has published 15 books so far and sold articles to dozens of publications. She writes for Travel & Leisure, Outside, Family Circle, Modern Maturity, New Age Journal, Scientific American Explorations, Arizona Highways, Travel Holiday, Tennis, Powder, Snow Country, the Washington Post, the Detroit Free Press, First for Women, Amtrak Express and more. She's also a Midwestern stringer for People magazine. http://Pamgrout.com
Listen to "E-Cubed Merriment is Your Full-time Gig with Pam Grout 01/06/15" on Spreaker.