Listen to the show now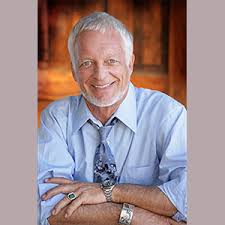 Elliott Maynard believes his new master paradigm [Future Science Technology] is the quantum-field science for the future. He is convinced that integrating traditional, linear science with non-linear consciousness technology will yield new breakthrough solutions for the global problems we face as citizens of Planet Earth. Future Science Technology is a unique system which supports the development of a new and superior human mind – a master paradigm containing 25 keys to personal and planetary enlightenment.
A couple of topics we wish to discuss:
·         How we can embrace this new science that bridges conventional and alternative sciences to bring out the best of both worlds? Dr. Maynard highlights the creation of "win-win" scenarios in all aspects of life, but has evolved this concept into what he refers to as "Win-win to the X-power."
·         How do we create an educational system that prepares our youth to operate effectively in the present and future realities?
Dr. Maynard presents his new educational system: "The University of the Future."  He has invented an entirely new paradigm format, which – unlike linear paradigms of the past – is flexible and timeless. "Even the turtle will not get ahead unless he sticks his neck out."
Elliot's website http://www.arcoscielos.com