Listen to the show now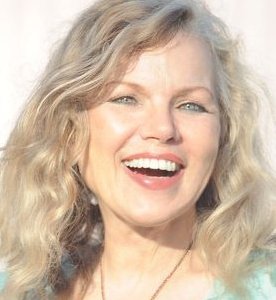 Life Mastery Radio July 16th, 2013 Guest Merrie Lynn Ross. Merrie is an award-winning filmmaker/writer/actress: Starring in over 35 TV/films from portraying Marion Davis in a 13-hour PBS mini-series, Julie Nixon (president's daughter) to  daytime's first comedienne, Emma Lutz, on ABC's 'General Hospital'- entertaining 40 million viewers with her contagious giggle and outrageous antics. 
She's produced several films: Cult classic, "Class of 1994" starring Michael J.Fox, Perry King and Ms. Ross, the hit of Cannes Film Festival, winning best picture Academy of Horror and Science Fiction. "Bobby Jo and The Outlaw" with Lynda Carter and Merrie Lynn playing sisters, roused youth audiences, and led to Merrie Lynn's character on the "Wonder Woman" TV pilot.
Merrie Lynn's newest book, "Bounce off the Walls- Land on Your Feet" how to Morph Havoc and Hassles into Harmony and Happiness
"Best book this side of the moon" Buzz Aldrin- Astronaut
 Want to shine, take risks, bust fear of change?
 Eliminate procrastination,  addictive habits, financial debts, Delete stress.  Get focused, amp imagination, complete projects.
Be the STAR you're meant to BE in life's adventure.
Your Opportunity –  Quantum life change system – Bounce into Freedom and inner  joy with:
"BOUNCE off the Walls- Land on Your Feet"
Inspires energy shifts:  Lift out of boredom, fear, pain, poverty conciousness, limited beliefs, grief.  New Perceptions Reboot clarity of purpose. Optimun choices simply occur – manifest beyond your wildest dreams.
 Know what you know, grow.
You're one step away.  Ignite your optimum success track
Merrie Lynn Ross's website www.merrieway.com